Idaho is a beautiful state in the north western part of United states of America. Idaho is known for its beautiful mountain landscapes, protected wilderness and recreation areas. The capital of Idaho is Boise which is bisected by Boise river. The river is very well known for fishing and rafting among people. Idaho is a big state in terms of travelling. There are number of places and point of interests that you may want to cover on your visit to this beautiful state. We are going to list all the places that you can visit on your trip.
List of places to visit in Idaho
1. Craters of Moon National Monument and Preserve
Address: Arco, ID, United States
Craters of the moon is located in the central Idaho. It's a US national monument and preserve in Snake river plain. You can expect scenic view of dormant lava field throughout this area. It is good for camping and hiking tours as well. We advise you to have some guided tour once you visit there as it will help you in seeing all the places otherwise you will miss. Trip is totally worth for families, couples, friends and even solo.
Tip: To see incredible colors in lava rock you should go early or late.
2. Silverwood Theme Park
Address: 27843 U.S. 95, Athol, ID 83801, United States
It's the largest northwest amusement theme park offering 65+ rides along with water park, RV park onsite and casual dining. Silverwood theme park is located in the northern Idaho near the town of Coeur d'Alene. It's one of the places that you must visit along with your kids. Kids gonna love this place like anything. The amount of fun that it offers is incredible. Magic show, log rides, tremors, aftershock and roller coasters are super fun. As there is not amusement parks for hundreds of miles it's the only theme park to get all the enjoyment. You can visit this in summer to take full advantage of water rides.
Tip: Book your tickets online to get discounts on tickets.
3. Old Idaho State Penitentiary
Address: 2445 Old Penitentiary Rd, Boise, ID 83712, United States
Old Idaho state penitentiary is one of the top attractions in Boise. It was a functional prison from 1872 to 1973. It has now been turned into a museum. There are many guns on display from different eras. It will present you a neat history of Idaho. If you love museums and are interested in historic places then have a detour of this place. It contains so much history. The place is very well maintained. Everyone can visit this place.
4. Shoshone Falls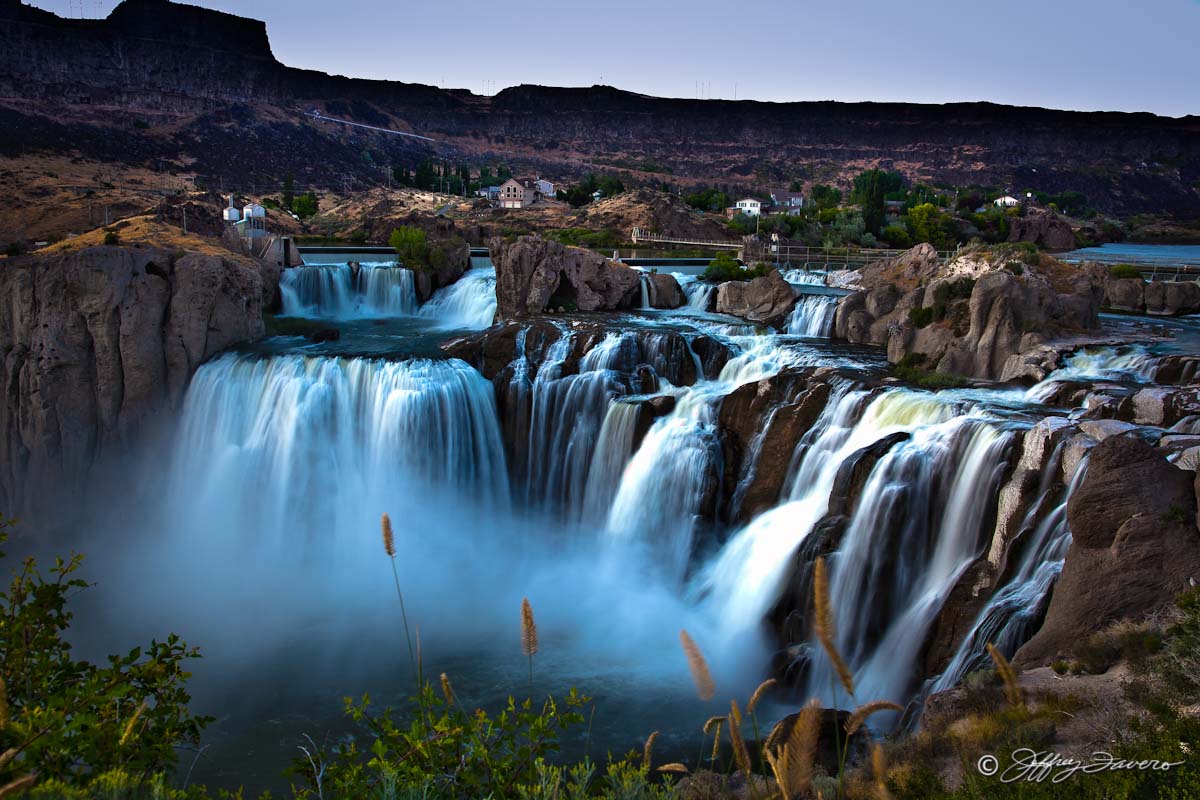 Shoshone Falls is one of the best places to visit in the city of twin falls. It's located 5 miles east of the city on the Snake river. You can hangout at the waterfall, have a scenic view of the river, can do camping and hiking. You can take a short trip to this Shoshone falls to enjoy the beautiful view and do some hiking. There is small park that you can use for picnic. You will be astonished by the spectacular beauty of the waterfall. It's also called Niagara of the west.
Tip: Visit on Weekdays. Weekends are crowded. Visit in the spring to enjoy the falls.
5. Hells Canyon National Recreation
Address: Riggins, ID 83549, United States
It's located on the borders of states of Oregon and Idaho. You can go on a day trip to see some spectacular views of Hells canyon and beautiful green mountains. There are number of other things do here such as camping, hiking and rafting. There is a beautiful park for children to play. People who like fishing should book a fishing tour. You can also expect to see some wild life. There are many camping points at this place. It's also said to be the deepest canyon in US. Enjoy the breathtaking view while you drive.
Tip: Don't forget to take jet boat ride that they offer.
6. Boise Greenbelt
Address: Boise River Greenbelt, Boise, ID, USA
The Boise Greenbelt is a recreational area along the banks of Boise river. It's more like linear greenway which acts as an alternate transportation trail. It's a 25 mile greenbelt with a tree lined pathway making it look really beautiful. You will come across scenic views, wildlife habitat and many riverside city's parks. You will also come across Bethine Church River trail and Idaho birding trail in the greenbelt. It's also well known for hiking, camping and fishing. You can visit at any time of the year along with families, friends or solo.
Rules and Regulations | Reviews
7. Idaho Botanical Garden
Address: 2355 Old Penitentiary Rd, Boise, ID 83712, United States
Idaho Botanical Garden is a non-profit organization spread over an area of 50 acres which was a farm of the Old Idaho penitentiary in older days. There are number of shows, events and educational programmes being done at this venue. It's also great for wedding. You will see some breathtaking lighting in the botanical garden during events. You can visit in winter. However remember it will be cold so be prepared. Forgot to add biology? With all the beautiful flowers and plants, it's a must visit for bio nerds.
8. Lake Pend Oreille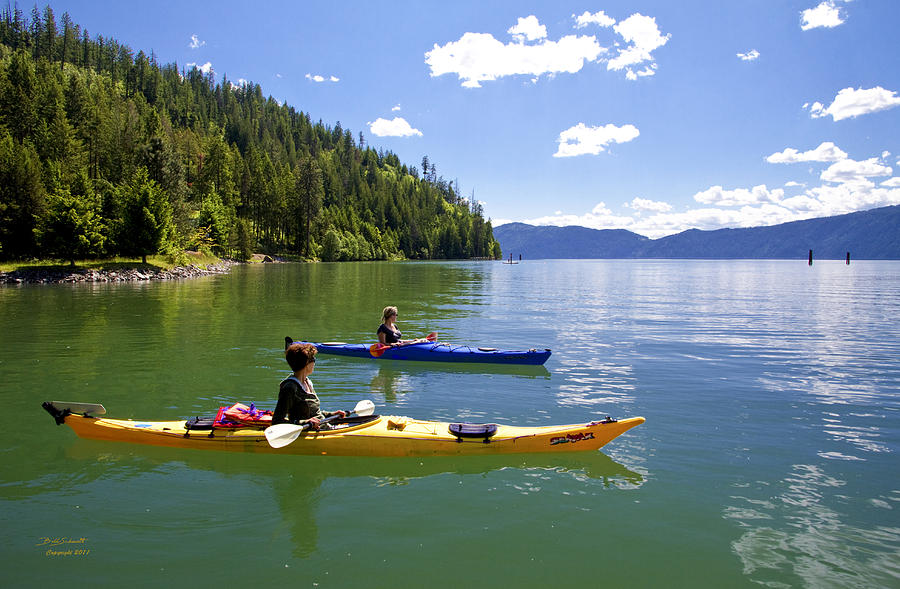 It's the largest lake in Idaho and 38th largest lake by area in United states making it a must visit venue. Farragut state park is also nearby the lake which you can have a quick visit. You can visit this place in the summer or early fall as it is really good for fishing, sailing, kayaking and skiing (Schwitzer ski resort is nearby) with other lake activities. You can also visit nearby City of Sandpoint which is popular for music, plays and concerts. Overall if you love water activities then it's going to be an enjoyable experience. Rest of the people can take the scenic view and click amazing pics.
9. Nez Perce National Forest
Nez Perce national forest is located in the north central Idaho. It is full of wilderness and you can expect some breath taking views inside the national forest. It is popular for hiking trails, rafting and camping. You advise you to drive carefully while visiting the place. You can easily find good lodges and resorts near the Nez Perce national forest.
10. Sawtooth National Recreation Area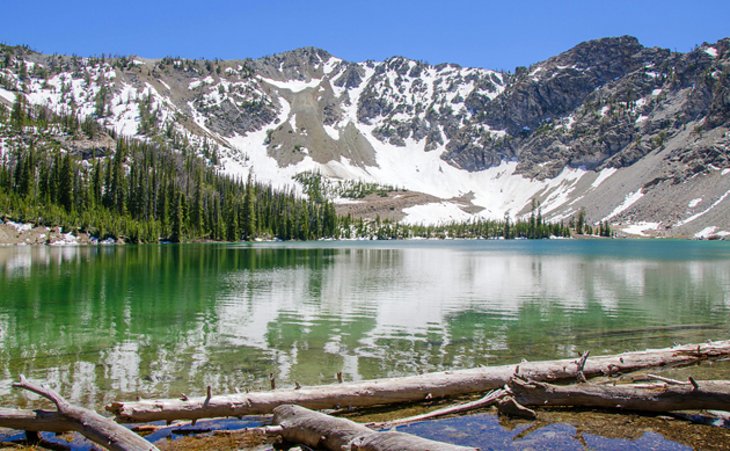 Address: Hwy 75, Idaho 83301, United States
Sawtooth national recreation area is created in the Sawtooth National Park which is managed by United states forest service. It is located near the Sun Valley. You will find lakes and rivers with beautiful mountain landscapes. It is also popular for camping and hiking in the region. If you love to take photographs then it's one of the best places to visit. 
11. Franck Church – River of No Return
Franck Church – River of no return is a protected wilderness area in Idaho state. United states congress created Franck Church in year 1980 and later renamed it. It is located near the Yellow pine city. It is know for wilderness, hunting, backpacking, elk and rafting. 
12. Bald Mountains
It's located in the South Central Idaho adjacent to the city of Ketchum in the Blaine county. It is one of the higher summits of Smoky mountains. You will find lots of beautiful lodges and resorts in this area. Bald mountains are known for scenic view, skiing, hiking, ski resorts and cross country skiing. If you love skiing then make sure you are visiting the place in winter time with good snow all around. 
There are many other small places that you can see if you have lot of time. Places such as
Julia Davis Park
,
Idaho Potato Museum
 are great points of interest for local travellers across Idaho.